Breathing room

Thu 28 July 2022

On Friday we completed our move to Ely, and spent the weekend unpacking the urgent things and organizing the not-urgent things. This process is certainly not done yet, but we are at a point of relative stability now. It feels good!

As we've begun returning to normalcy, we have also begun taking advantage of some of the nice things we have available in this new place. The house - actually, a condo unit that feels like a combination of a house and an apartment - is quite nice and homey, and we like it. Ely is also very nice, a lively small town with a library, bakery, restaurant/bar, ice cream shop, brewery, all of which have already enjoyed visits by one or both of us.

Running right though downtown Ely is the Cedar Valley bike trail system which connects between Waterloo and Iowa City. We have both been getting out on our bikes, exploring and enjoying the trail in both directions from Ely. Just yesterday I rode into downtown Cedar Rapids to the Czeck Village and New Bohemia, about 17 miles round trip. It is the bike trail, along with the nearby Lake McBride State Park and convenient access to city amenities and city life that sealed the deal for us in our move to Ely.

Our first visit to Dan & Debbie's Creamery.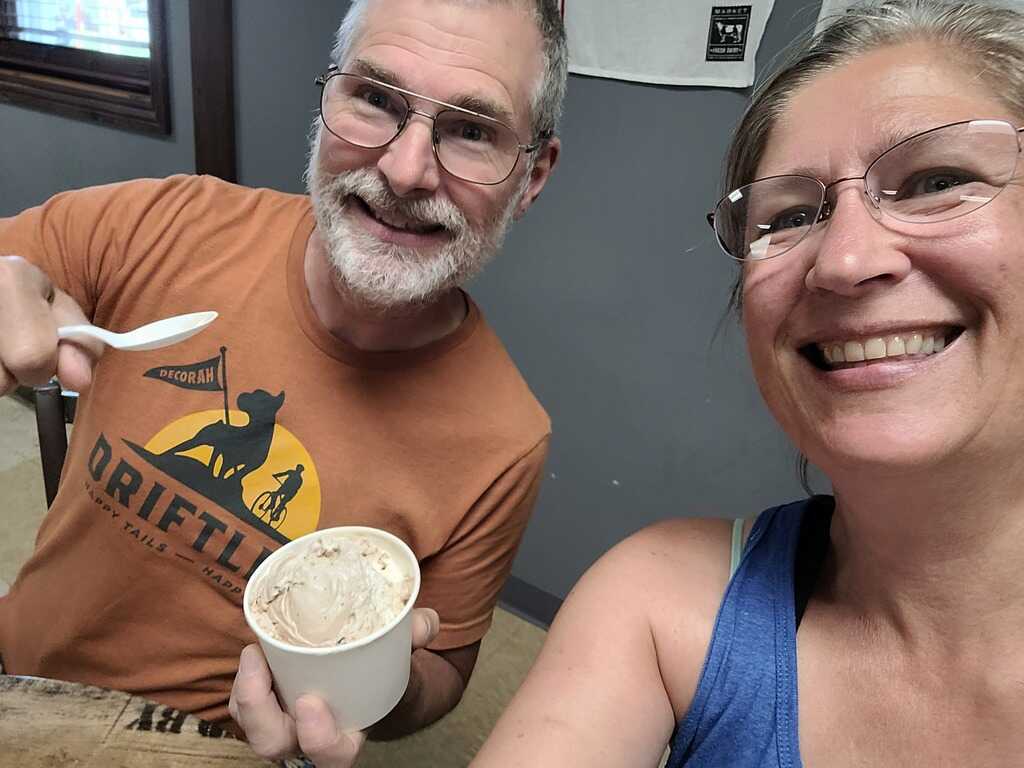 And our first visit to Ode's Bar & Grill for dinner and a beer on the back patio.